EARN UP TO 100% COMMISSION!
WANT FREE LEADS?

WANT INVENTORY?
WANT MARKETING AND TRAINING SUPPORT?
We're Looking for Agents in Los Angeles and Orange counties
Start Working With The Industry Leader in Southern California
Realtors at Modern Realty are busy selling and making MONEY!
The following are some of the Real Estate Vendors
that Modern Realty Co work with. Click EACH logo in order to be directed to their website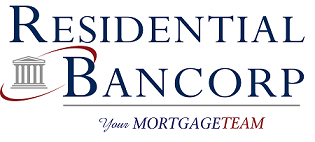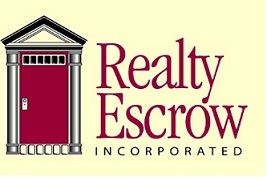 Submit an Offer
Modern Realty MLS status instantly; there is no need to call for updates on property status.
IF YOU HAVE YAHOO.COM EMAIL ACCOUNT WE MAY BLOCK YOU! YOU MAY WANT TO PROVIDE ANOTHER EMAIL ADDRESS & RESUBMIT YOUR OFFER
Offer Submission
Please submit your client's highest and best offer in the original offer package, as a counter offer may not be offered. "Highest & Best offers" are not necessarily the "highest price," but have the greatest likelihood to close, including:
Buyers using CASH (must provide proof of funds)
Buyers using a Modern Realty "PREFERRED LENDER," listed on MLS and on our Preferred Lenders page (see Memo from DRE Commissioner regarding required cross-approvals: click here).
Buyers willing to remove physical inspection (or even appraisal) contingency
Buyers willing to increase EMD and provide in form of cashier's check
HOW TO SUBMIT AN OFFER
You must adhere to the following steps if you would like to submit an offer. If you submit an offer without any of the following items, you may experience delays.
Step 1: Before you write an offer, download the additional required addendums:
Select the Addendums option below. When the page opens, Search for the property of interest. Then select the "Make an Offer" button next to that property. You will be able to view and download the addendums for that home.
Make an Offer: CLICK HERE
STEP 2: Write your offer, completing all Required Addendums. Scan the completed package and save the scanned copy on your PC for submission in Step 3 – next.
STEP 3: Upload Your Offer. Select the "Submit Your Offer" option below. Once the page opens, search for your property of interest. Select the "Make an Offer" option next to that property. Select the "Continue to Offer Submission Form" option and upload your written offer, which you saved on your PC in STEP 2.
Submit Your Offer: CLICK HERE
*Offers sent using any other method will experience delays.
Watch Video Instructions to submit your offer:
Watch video Instructions to amend your offer:
Print Written Instructions – Read Instructions: CLICK HERE
For Technical Assistance please call 866-766-0344
STEP 4: Wait Patiently for Response. Please allow three (3) full business days for a response as we wait for the Asset Manager's response.