REO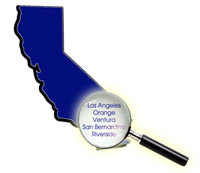 LOS ANGLES, ORANGE, SAN BERNADINO VENTURA AND RIVERSIDE COUNTIES
Modern Realty is the leading firm specializing in REO & short sales, closing 890 REO units in 2009 alone. Institutional, residential and commercial lenders rely on us to negotiate short sales, and prevent loss of investment due to pending property foreclosure.
After 30 years, we continue to assist thousands of lenders and property owners navigate the intricate foreclosure process. We rapidly convert losses into performing loans or expeditiously execute the short sale when necessary. We have developed a far-reaching network of 15 Multilingual REO Team Members, 3 full time short sale negotiators and 40 Multilingual Buyers Agents to achieve our unprecedented success in the REO Management specialty.
Our team of experts led by Marie Chung, CCIM, stay abreast of the most current and stringent issues affecting the real estate industry, translating legal news into actionable strategies.
Banks/Lenders interested in Asset Manager Training: CLICK HERE
Why Banks Choose Modern Realty: CLICK HERE