Residential
Sellers
Modern Realty provides unparalleled real estate sales expertise and marketing exposure to profitably and quickly sell your home – earning our status as #1 in LA & OC real estate sales for 2009.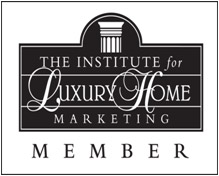 Certified Luxury Home Specialists
Modern Realty Certified Luxury Home Marketing Specialists are professionally trained and experienced to maximize the presentation and marketability of clients' luxury assets.
List a Property | Sellers listing their homes with Modern Realty benefit in many ways:
Pre-marketing to a vast, built-in network of investors & buyers, and exposure to inside knowledge and resources.
Our online marketing strategies expose your home to millions of local and relocating home buyers.
The latest technology and industry software to match the most qualified buyers at top dollar.
A boutique real estate firm with the resources of a much larger company.
Distressed Homeowners | Our team assists distressed homeowners who can no longer afford their homes. We work diligently and rapidly to minimize losses for the homeowner in default, and we ensure to provide you with every option available to you.
IMPORTANT NOTICE: Modern Realty is not associated with the government, and our service is not approved by the government or your lender. Even if you accept this offer and use our service, your lender may not agree to change your loan. If you stop paying your mortgage, you could lose your home and damage your credit rating.